Cinderella – For Sale or Lease
A Hunters dream and the prefect princess! Hack Winner with a beautiful jump with easy prep! Consistent in the ribbons in Adult amateur all season including: Upperville, Middleburg Classic, Capital Challenge, Harrisburg and Washington International! Beginner friendly and would love to help her next partner move up the ranks! Rhythmic canter, large step, handy and adjustable!
Has won everything he has stepped into here in the US.
This gelding is Super Easy, Competitive, Scopey and Snappy in combinations.  He's brave and takes a joke! Jumps open water, and is a HUGE confidence builder to jump in the big tracks!
Dul'ce Vida Mia – Sale or Lease
Looking for THE WINNER? This horse is the real deal! Winner of Small Junior Hunters and READY TO Conquer WEF with YOU! – Miles at big venues in the 3'3″ Juniors 15/under, and always in the top ribbons! 
Available for seasonal lease with a possible extension! This superstar has taken his riders to their first Pony Finals, Devon, and Indoors. ALWAYS IN THE TOP OVER FENCES AT EVERY TOP VENUE!!! If you are looking to win and are a bigger small riding jock THIS IS YOUR GUY!!!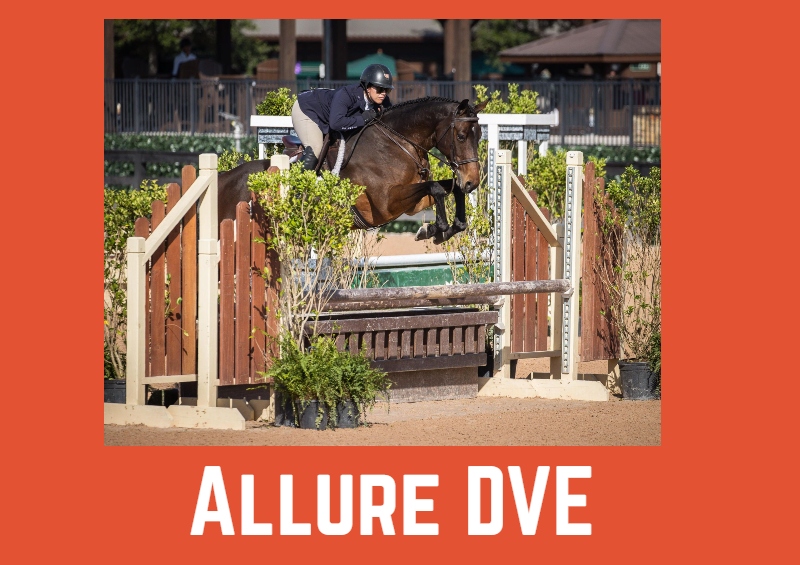 10 + jumping style…..3'3″ Green Hunter Champion – Can be tried in Wellington at WEF starting in November, 2021!  Fantastic personality in the barn and under tack.  Super brave, great mover, big step, nice even Hunter pace!
A Horse For Every Rider; A Rider For Every Horse!