Sky High's Mac Daddy  – Available for Lease
The Unicorn that stole everyone's heart! Adult Amateur Hunter, Equitation or Derby Horse! Gorgeous, Fun, Safe, Beautiful, and Super easy and simple ride. Stick and spur but has own motor once going. Auto everything and can take a joke! Great jump and Fabulous personality! 
Landius – Available for Lease 
2001, Oldenburg Bay Gelding! Honest, been there done it and a totally safe babysitter!
Landlysts Coquett – Available for Lease
Landlysts Coquett, also known as "Coco" is sure to never let you down in the ring. Perfect teacher to guide a rider to indoors/Maclay Finals!
Sky High's Riviere – Available for Lease
If you're looking for an equitation winner, "River" will float your boat! Highly competitive from the 2'3″ to the 3'3″ Equitation and Hunter Division.
Sky High's West Point – Available 9/30/21
West Point is the ultimate teacher! He's a brave, honest, quick and careful schoolmaster through 1.30M. 
The Pied Piper – Available for Lease
Sweet as can be and loves children! Taught kids from Walk Trot to Pony Finals. Easy in the barn and under tack!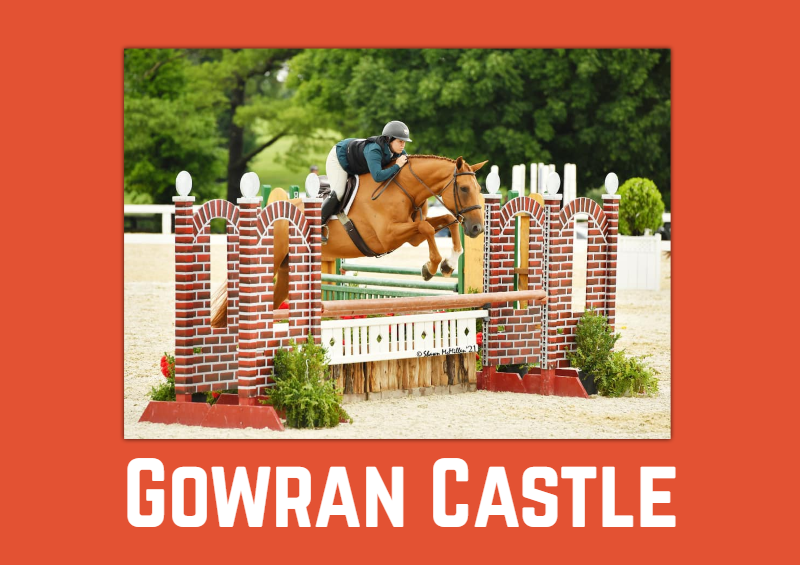 Gowran Castle – Available 11/23/21
Big beautiful gelding by Ramiro B, who is easy and straight forward.  A fantastic 3″ horse for an Amateur wanting to sit there and Win! Good Mover and Jumper with a lot of UK/US miles up to the 3'3 and National Derby wins! Wonderful Derby or Equitation with wonderful flatwork!
Whispering Folklore – Available 11/25/21
Fantastic confidence building pony to get your riders ready for the Pony Division! Competing  from WT through the Short Stirrup to 2'3″!
RSH Golden Hour -Sale or Lease  Available 2/24/22
2008 Royal Belgian Pony, 14 1/2 H Large Pony Hunter.  Super straight forward and eligible for everything!
Lily Von S – Available 2/28/22
Gorgeous Pony with a lot of chrome, X-Rails to Small Pony Hunter.  No Spook….always jumps! Pony Finals Veteran!
Sky High's Inigo Montoya – Available 4/30/22
Show Ring Ready! Adult Amateur/Children's Hunter or Modified Child/Adult Hunter.  Excellent barn manners with a kick ride, auto changes and No Stop!
Sky High's HighValley – Available 6/12/22
Sky High's HighValley is as sweet and they come! Big bodied, lovely disposition and the best personality!
A Horse For Every Rider; A Rider For Every Horse!